Puttu is a popular breakfast in Kerala, India served either with Kadalai Curry or just some sugar and bananas. I decided to make some corn puttu today. It is usually made with rice flour mixed with coconut. It is steamed in puttu maker and a very healthy food.
Puttu is also made with raagi flour, wheat flour, red rice flour etc. I have already shared recipe for raagi puttu by preparing raagi flour at home (click here for recipe). I have also shared detailed recipe for rice puttu and kadala curry. So, sharing another recipe to make some easy puttu using corn-meal (coarsely grounded maize flour/makki atta).
Firstly dry roast maize flour (corn meal)..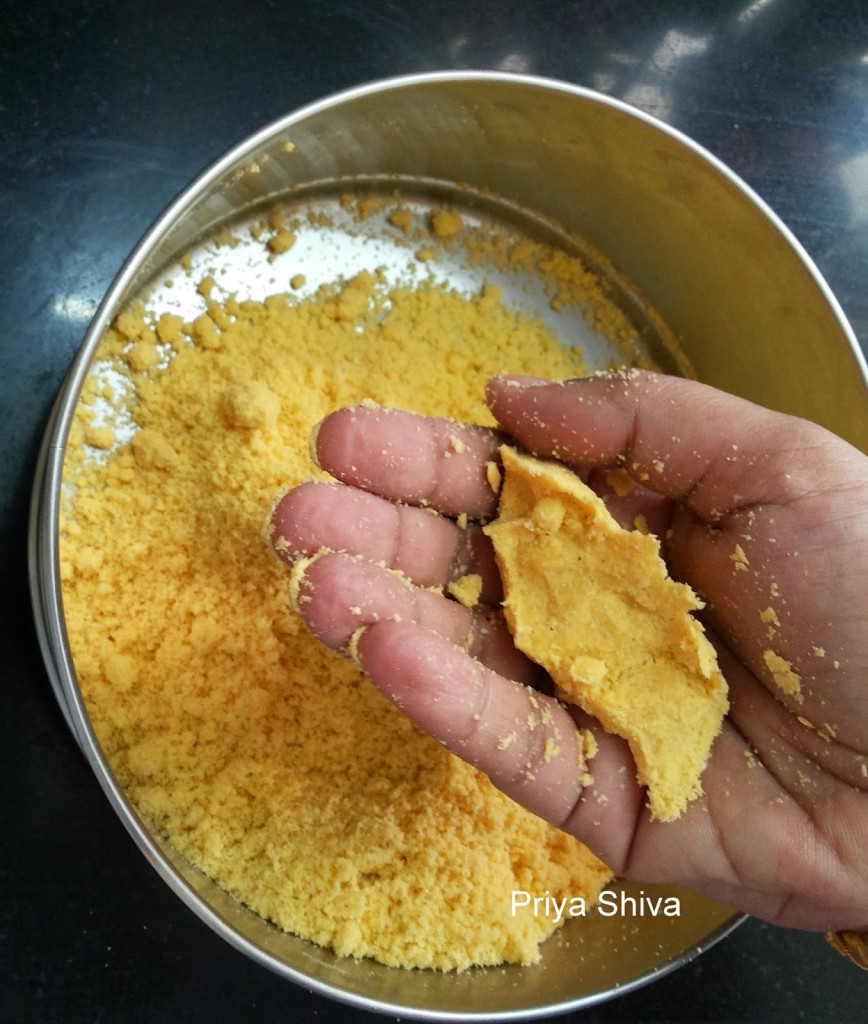 This is how I make puttu using pressure cooker 🙂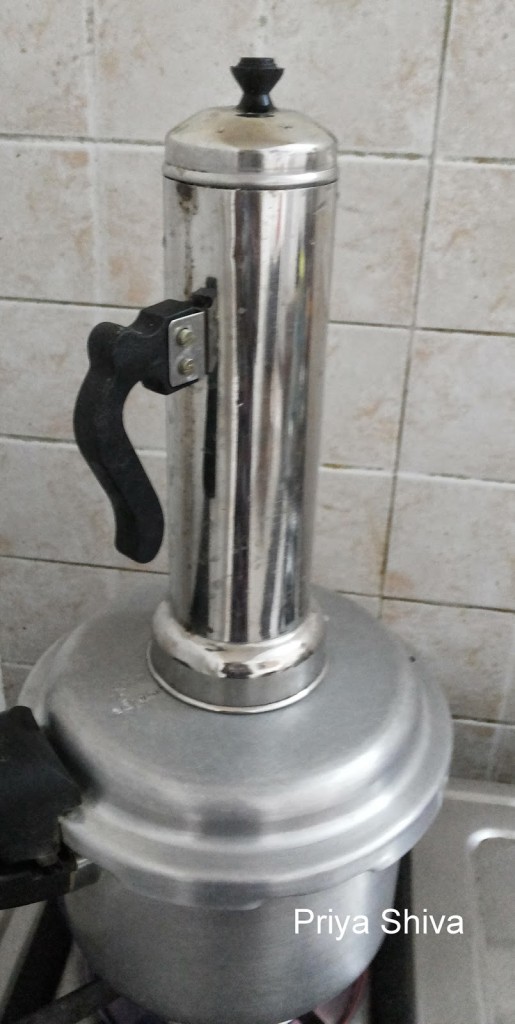 Check out complete recipe and enjoy it with some kadala curry.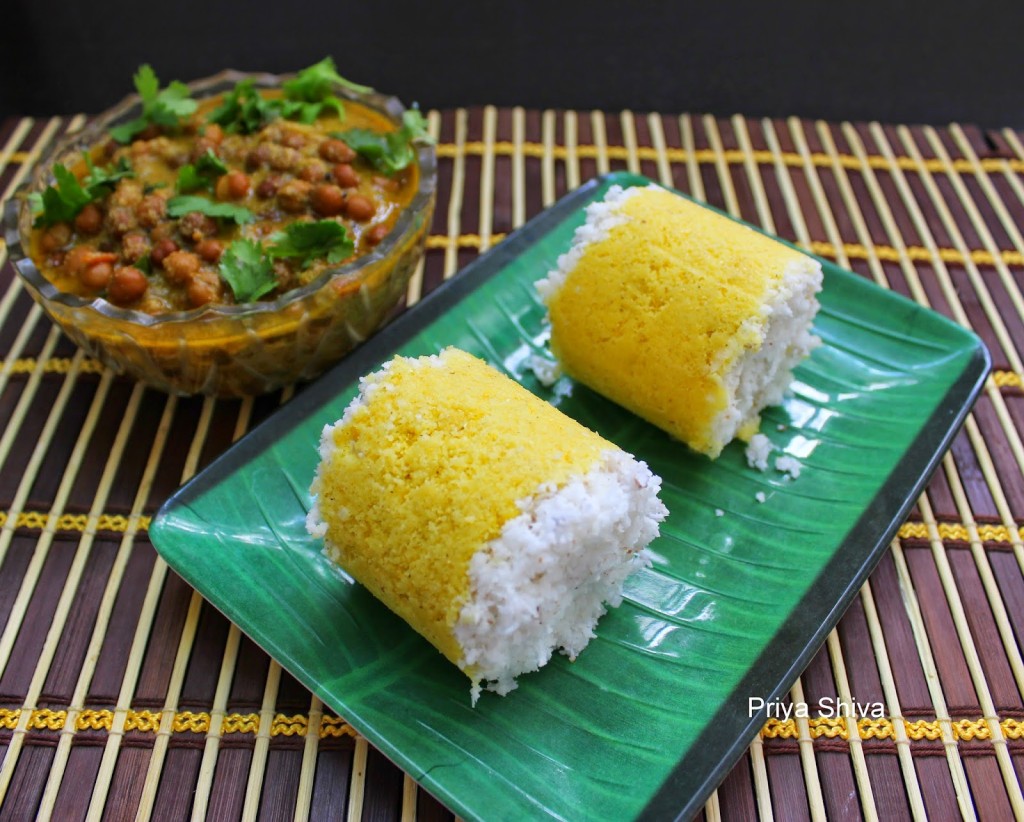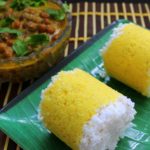 Corn Puttu
Ingredients
1

cup

Coarsely grounded Yellow maize flour/ makki atta/ corn meal

1/2

cup

freshly grated coconut

Salt to taste
Instructions
Add corn meal in a frying pan and dry roast it for a minute on low flame and transfer into a bowl. Let it cool down completely.

Take a cup of warm water and add salt to it.

Sprinkle this water little by little over the flour and mix.

Keep mixing and add little by little water. If any lumps are formed, don't worry as you can break it with your hands.

When you hold the mix in your hand it should hold to form a ball but it should crumble back easily.

Now your mix is ready. Add some amount of grated coconut firstly in the puttu maker
and then some prepared flour followed by coconut and again flour till it
reaches the edge of the puttu maker. Steam it for about 5 minutes on high flame
and then 10 minutes on low flame.

Remove and serve it hot with some Kadala Curry.
Yum