What do you do with leftover cooked rice? You can always reheat and serve it again but no one prefers that in my house. I don't like wasting food. So, I usually make some quick snack like rice bonda using it or stuffed paratha. I'm going to share a very easy and step-wise recipe to make some stuffed parathas using leftover rice. You can serve it with some pickle and yogurt and enjoy with your family.
Ingredients for stuffing:

Cooked rice – 1 cups
Finely chopped onions – 1/2 cup
Red chilly powder – 1 tsp
Salt to taste
Chopped Coriander leaves – 2 tbsp


Method:

1) Add cooked rice, red chilly powder, salt in a mixing bowl and mix it well.
2) Add finely chopped coriander leaves and mix it well. Transfer the content in a bowl.

Ingredients for Paratha:

Rice Stuffing
Whole Wheat Flour – 2 cups
Salt to taste
Ghee/Butter as per requirement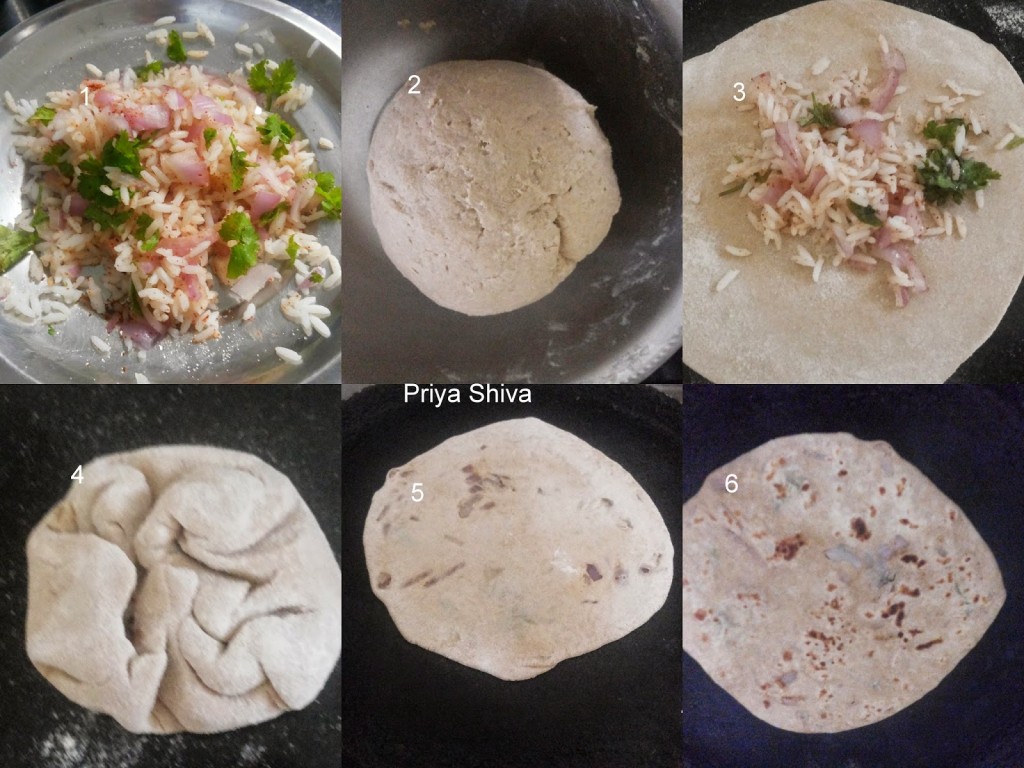 Method:

1) Keep the stuffing ready in a separate bowl.
2) Add whole wheat flour and salt in a mixing bowl and knead it by adding little by little water to make a smooth dough. Roll it into medium sized balls and keep it aside.
3) Roll out a portion of dough using rolling pin and add the rice stuffing into it. Now close it and roll out again using rolling pin into a round shape.
4) Cook this on a tawa/griddle by adding little ghee on both sides until the paratha turns golden brown on both sides.

Serve it hot with some yogurt and pickle.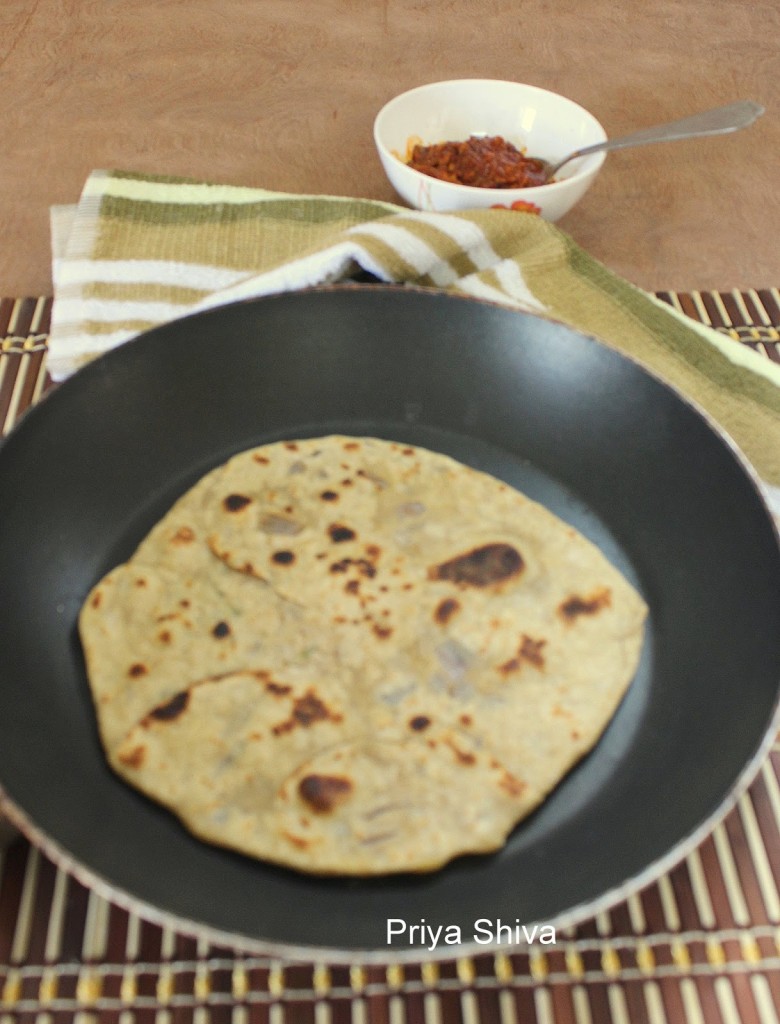 Yum