Sanja is one of the popular Maharashtrian breakfast dish prepared with semolina. Its just like South Indian upma but the main difference is that it is cooked in buttermilk. I usually do not cook this for breakfast but recently one of my readers requested for a Maharashtrian breakfast recipe and I thought of trying this for a change. The first time I had this dish was at my sisters place and called her yesterday for the recipe. Its fun to learn about the similarities in food from different regions of India. Food is one important thing which binds us all. So, here's an easy breakfast recipe which you can enjoy with some Sev or any chutney.
Ingredients:
Rava/Sooji/Semolina – 1 cup
Ghee – 2 tbsp
Water – 2 cups
plain yogurt/dahi – 2 tbsp
Cumin seeds/ Jeera – 1 tsp
Mustard seeds – 1 tsp
1 onion finely chopped
Curry leaves – 1 sprig
Salt to taste
Turmeric Powder – a pinch
Green chilies – 1 tbsp (finely chopped)
Peanuts – 2 tbsp
Lemon Juice – 1 tsp
Sugar – 1 tsp
Asafoetida – a pinch
Grated ginger – 1 tsp


Method:
1) Add water and yogurt in your blender and blitz it until smooth to make buttermilk.
2) Dry roast the rava in a pan on a low flame till its color changes slightly and a nice aroma comes from it. Remove the content from the pan and keep it aside.
3) Heat 2 tbsp ghee in a non-stick pan and add cumin seeds, asafoetida and mustard seeds and saute.
4) When the seeds crackle add chopped onions, grated ginger and peanuts and saute till onions turn light brown.
5) Now add chopped green chilies and curry leaves and saute for few seconds.
6) Add buttermilk to the pan, salt to taste, turmeric powder and when it starts bowling lower the flame and add rava and keep stirring. Make sure no lumps form and add sugar and mix well and let it cook for a minute.
Serve it hot with some Sev.
Tips:
1) Roast rava on low flame or it will burn easily.
2) You can garnish it with some pomegranate, shredded coconut and add vegetables of your choice.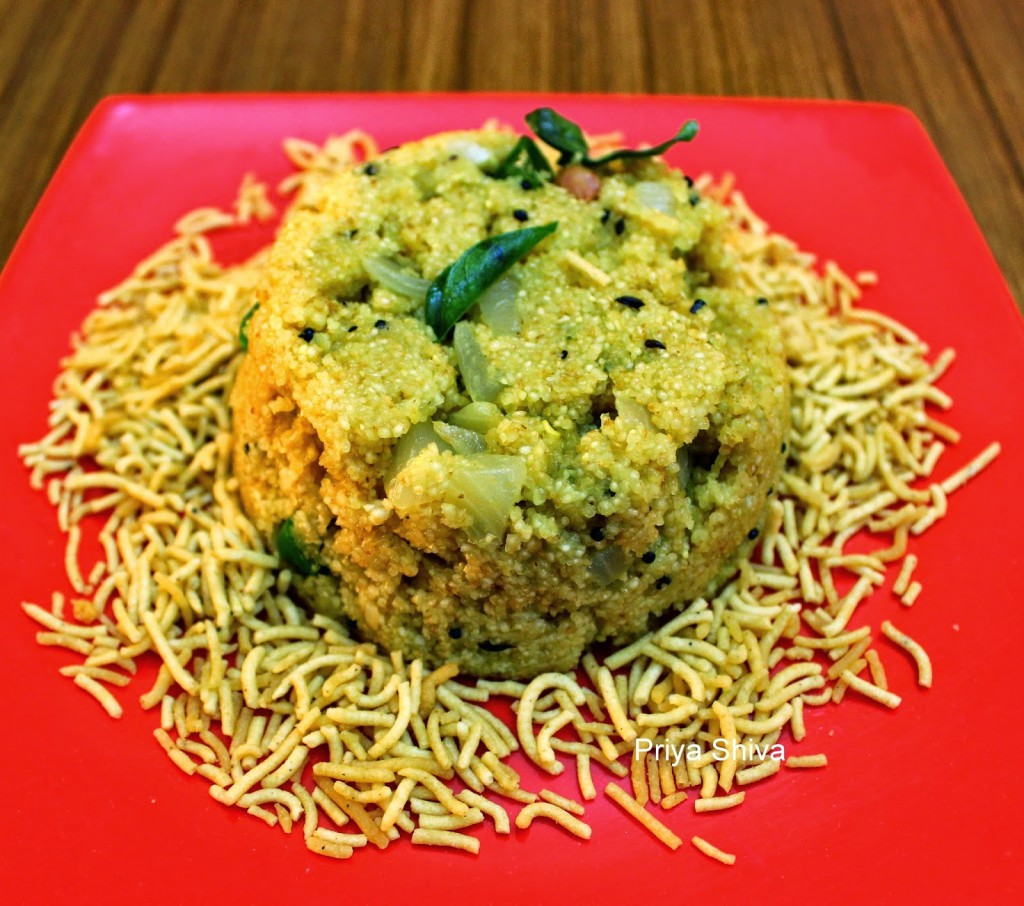 Yum