Mango ginger (Curcuma amada) is a plant of the ginger family.They also look like ginger but have a raw mango taste. It is widely used to make instant pickles in South India.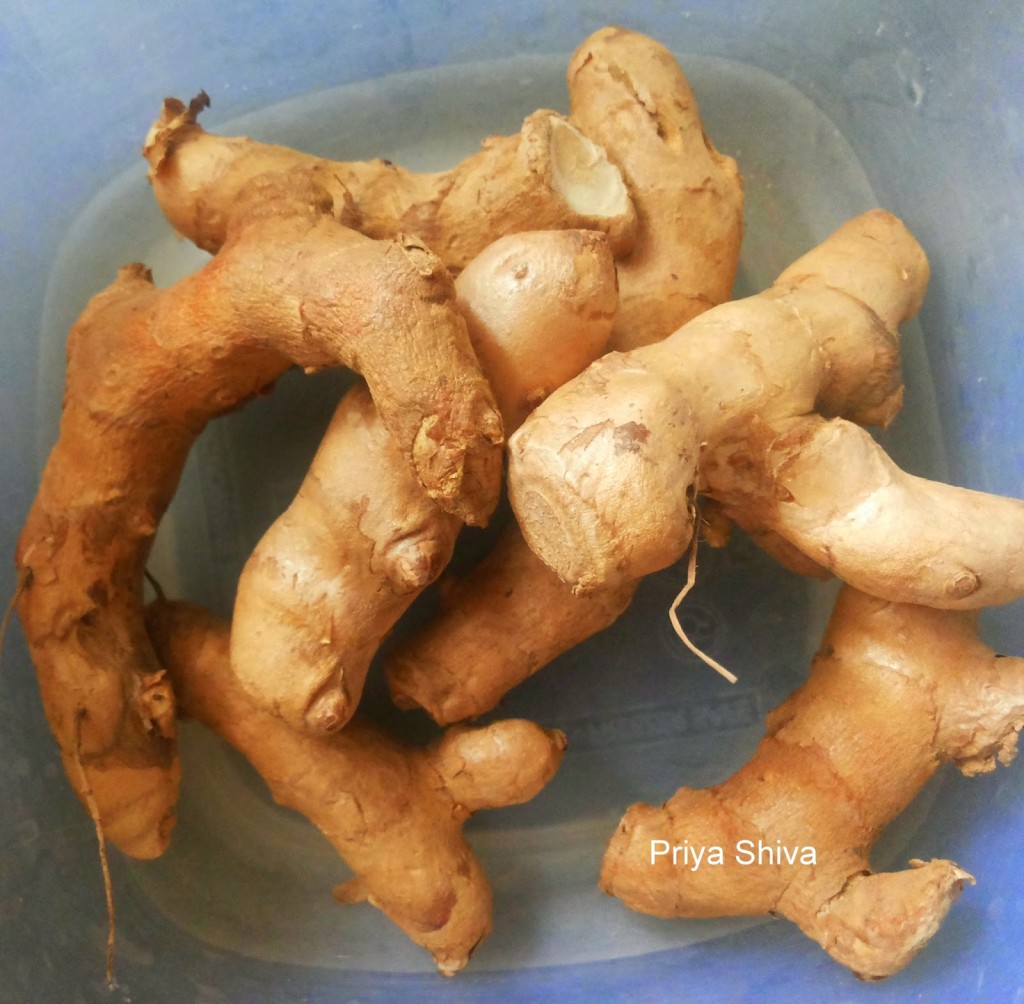 I simply love this form of pickle with some curd rice. The best part about this pickle is that its so easy to put together and you can start eating it instantly. No need to set it aside like other pickles. So, sharing a simple recipe to make some delicious Instant Mango Ginger pickle.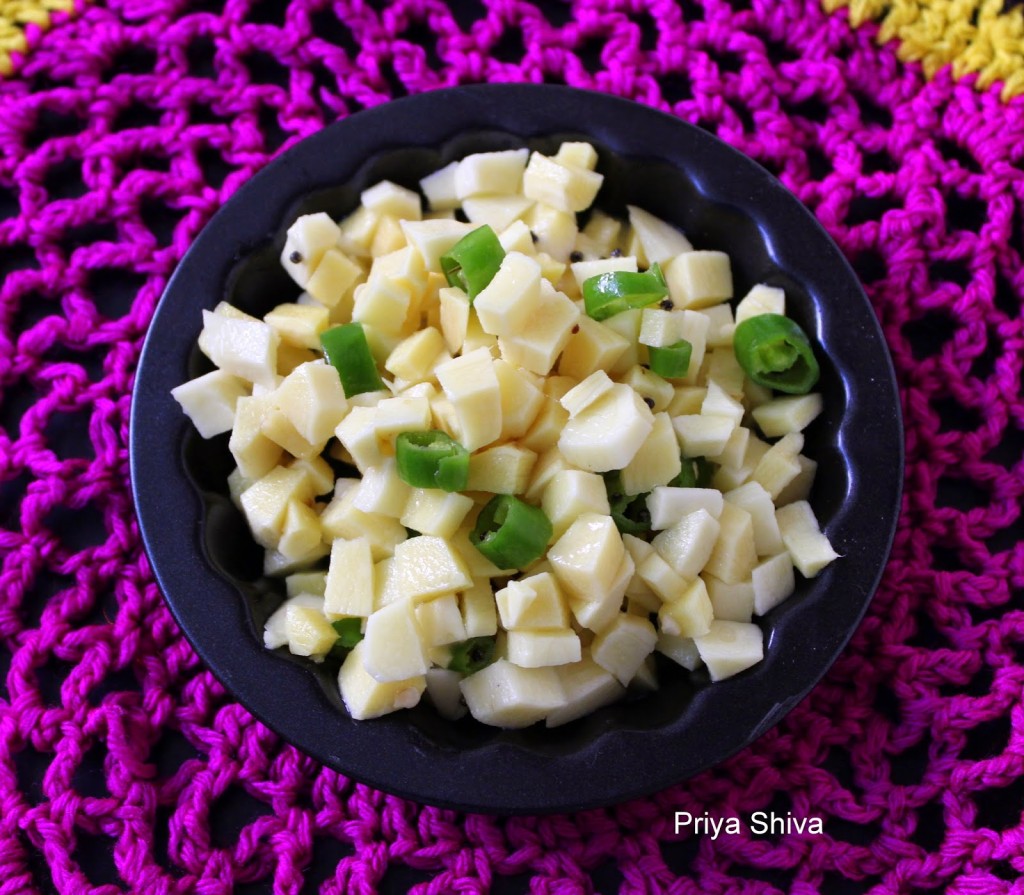 Manga Inji / Mango Ginger Pickle
Author:
Prep time:
Cook time:
Total time:
Ingredients
Mango Ginger / Manga Inji – 2 cups (peeled and finely chopped)
1 Fresh Lemon
3 Green chilies (finely chopped)
Salt as per taste
Sesame Oil/Cooking Oil – 1 tbsp
Instructions
Wash and dry mango ginger with a clean cloth and cut into small pieces.
Microwave the lemon for 10 seconds and juice it. '
Add chopped mango ginger, chopped green chilies, lemon juice and salt to taste in a mixing bowl and mix it well.
Add oil in a small frying pan and when its warm add mustard seeds.
When mustard seeds crackle, add this with in mixing bowl and mix it well.
The instant mango ginger pickle is ready for use. Store it in a cool place and enjoy!!
Yum