Semolina milk pudding is one of the easiest desserts and specially loved by kids. Its easy to digest and that's why you can easily give this dessert to your little ones. My two year little boy simply loves it. So, sharing a simple recipe to make some delicious pudding.
Ingredients:
Milk – 5 cups
Sooji/Semolina/Rava – 1/2 cup
Sugar – 1/2 cup
Green Cardamom powder – 1/2 tsp
Few Cashew nuts and raisins
Ghee/Clarified butter – 2 tsp
Method:
1) Heat ghee in a heavy bottom pan and roast cashews till they are light golden brown. Now add rasins till they are plump. Transfer the content in a bowl and keep it aside.
2) Add semolina in the same pan and roast it on low flame for few minutes till it starts giving a nice aroma.
3) Now slowly add the milk and keep stirring continuously. Be very quick or lumps will form.
4) Add sugar and cook for 5 minutes on low flame.
5) Remove from the flame and add cardamom powder,roasted cashew nuts and raisins and mix it well.
You can serve it hot or refrigerate it for few hours and serve it chilled.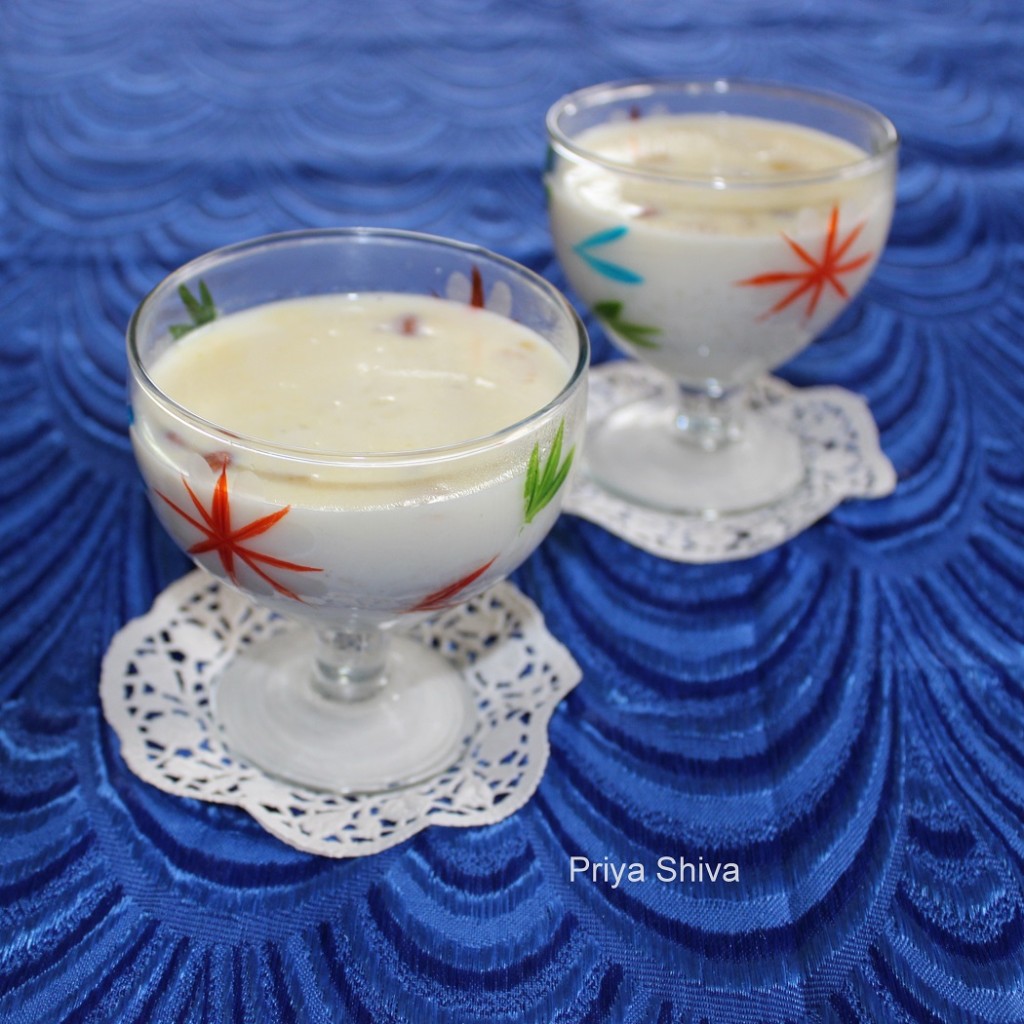 Yum