This is a healthy sweet dish which is usually made during festivals like Navratri as an offering for God. This can also be easily served as an evening snack and has goodness of both whole green and jaggery.
Ingredients:
Whole Green Gram/Pachai Payaru – 1/2 cup
Grated Jaggery – 1 cup
Shredded Fresh Coconut  – 4 tbsp
Cardamom Powder –  1/2 tsp
Method:
1) Wash and soak green gram for 4-5 hours.
2) Drain the water and cook it with 2-3 cups of water until soft and cooked. Drain the excess water and keep it aside.
3) Add jaggery with 1/4 of water in a heavy bottom pan and stir well until it melts. Strain the jaggery water and keep aside.
4) Add jaggery water in the same pan and keep boiling and stirring until it thickens slightly.
5) Add the cooked green gram and keep stirring until it combines with jaggery and thickens.
6) Remove from the flame and add shredded coconut and cardamom powder and stir well.
Serve it hot as an evening quick snack.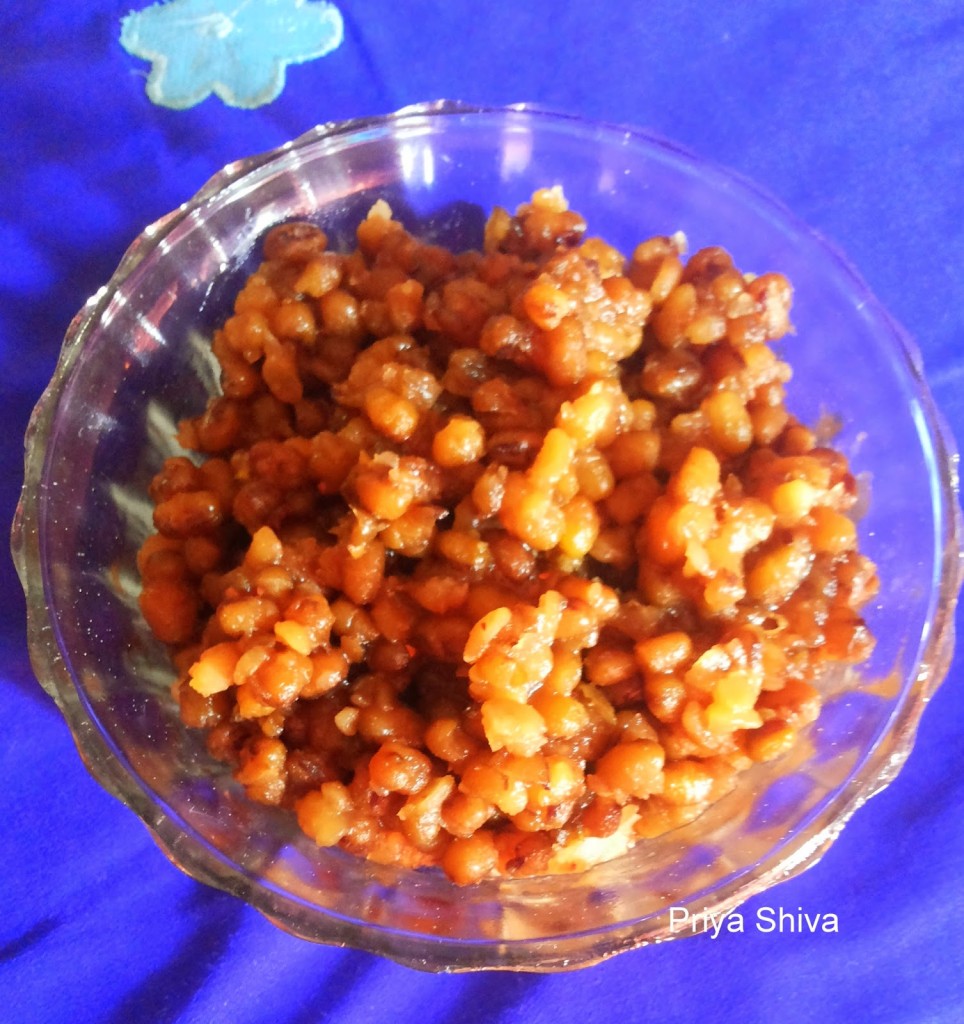 Yum