Eggless Vanilla Custard pudding for a very special occasion..Its my wedding anniversary today and planning to be out for the whole day for some shopping, dining out in one of my favorite restaurants and spending time with my family. I thought of making some easy dessert with fruits and what can be a better combination other than some chilled pudding with fresh fruits. So, finally I decided to make to Vanilla Custard pudding which can be easily made with basic three ingredients.
So, sharing the easy recipe to make Vanilla Custard pudding and hope you all enjoy making it this summer.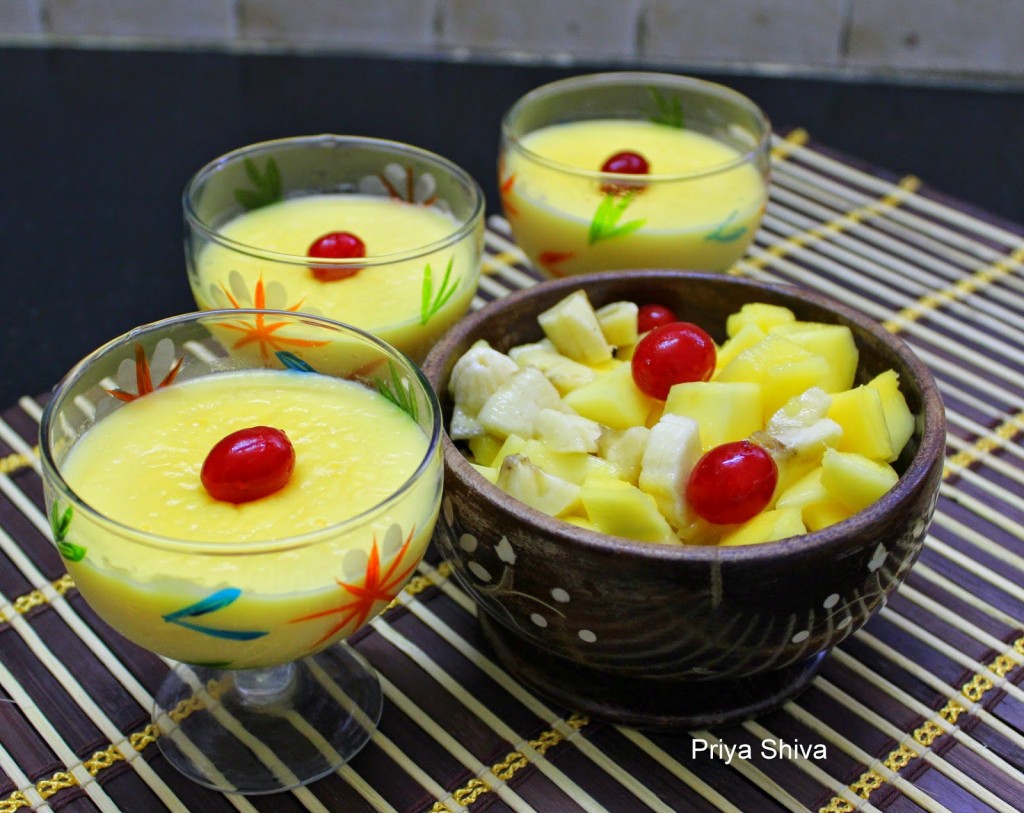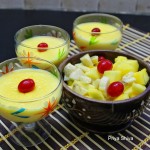 Vanilla Custard Pudding
Ingredients
Milk - 2 cups

Vanilla Custard Powder - 2 tbsp

Granulated sugar - 3 tbsp
Instructions
1) Add custard powder and 1/2 cup warm milk in a pan and mix it well. Make sure there are no lumps.

2) Add remaining milk, sugar and cook it on low flame for 4-5 minutes or until the sauce thickens. Keep stirring.

3) Cook and stir until the mixture thickens enough to coat the back of the spoon. Remove from the flame and keep it aside and let it cool down completely.

4) Pour the content in serving cups or bowls and refrigerate for few hours.

5) Serve it with freshly cut fruits like bananas, mangoes, grapes, cherries etc.
Yum