Thakkali Mor Kozhumbu is a South Indian Delicacy usually served with rice. Mor means Buttermik and that's how this dish got its name. It is also very famous in Kerala and called as moru curry. Other name like Pulissery or Kachiya Moru are also popular in South India. Different names for same dish and you will even find different variations for it :)..
It is a traditional dish of simple, tasty and seasoned yogurt. I have cooked it with tomatoes but you can add potatoes, ash gourd etc.
Thakkali Mor Kozhumbu is one of the most comforting dishes which you can easily serve with some steamed rice. So, sharing the recipe today to make this easy Mor kozhambu today.
You can also watch this quick Cooking Video to make it..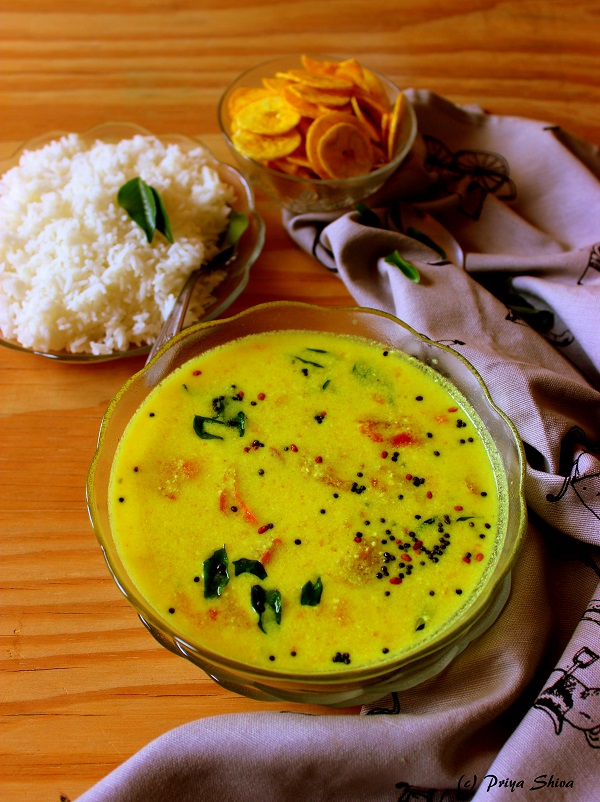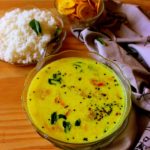 Thakkali Mor Kozhumbu / Kerala Moru Curry
Ingredients
Tomatoes - 2

Curd/dahi -1 cup

Green Chilies – 2

Cumin Seeds – 1/2 tsp

Fresh grated Coconut- 1/2 cup

Mustard Seeds -1/2 tsp

fenugreek Seeds – 1/2 tsp

Curry leaves – 1 sprig

Turmeric Powder -1/4 tsp

salt to taste

Coconut Oil – 1 tbsp
Instructions
Clean and chop tomatoes into equal pieces. Boil in 1/2 cup water for 2 minutes.

Grind coconut with green chilies,cumin seeds with little water to make a smooth paste.

Blend curd with 1 cup of water nicely to make buttermilk.

Add the grounded paste, turmeric powder, buttermilk and tomatoes in a pan. Mix well and bring it to boiling point.

When it starts boiling add salt to taste, mix it well and remove from flame.

In a small frying pan, add oil and mustard seeds.

When mustard seeds splutter, add fenugreek seeds and curry leaves and fry for few seconds and add this to the curry.

Enjoy this curry with some steamed rice.
Yum