Its already getting hot here in Chennai and time for some lovely popsicles. Make your own popsicle with fresh fruits and who doesn't love some strawberries with a combination of some lemons. It looks colorful and enjoyed by kids.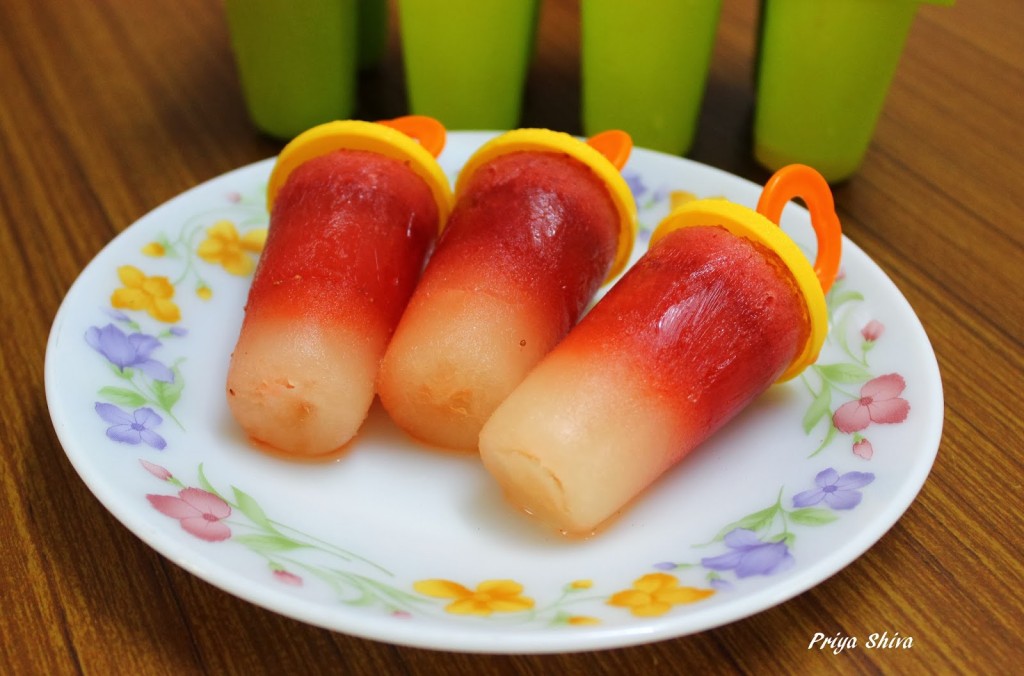 Ingredients:

Strawberries – 1/2 cup ( hulled and chopped )
Lime juice – 2 tbsp 
Sugar – 5 tbsp

Preparation:

1) Mix 2 tbsp, lime juice with one glass of water. Fill the popsicle tray half way and freeze it for 3 hours.
2) Blend the strawberries with 3 tbsp sugar and one glass of water until smooth.
3) Pour the content into popsicle tray and freeze it for 6-7 hours.
4) Defrost for 5 minutes before removing the Popsicle from the tray and enjoy!!
Tips:
Taste the juice before filling the popsicles to adjust sugar according to your taste.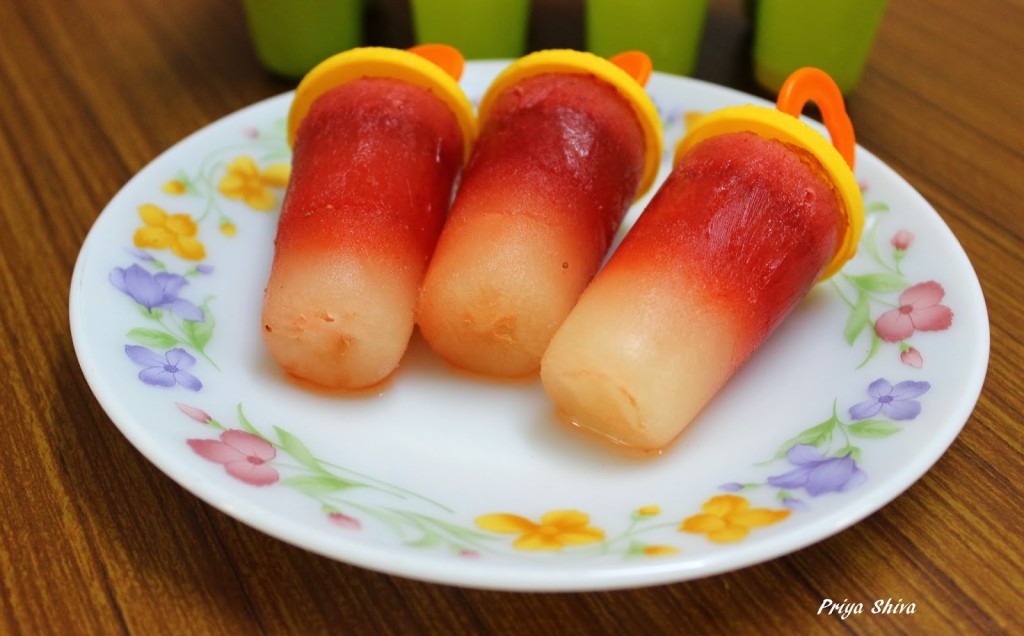 Yum