What do you do with leftover rice? I usually use it to make some curd rice or some quick snack. This time I tried these rice balls and loved them as a snack with my evening ginger tea. I have made these rice paniyaram in appe pan but you can also deep fry them.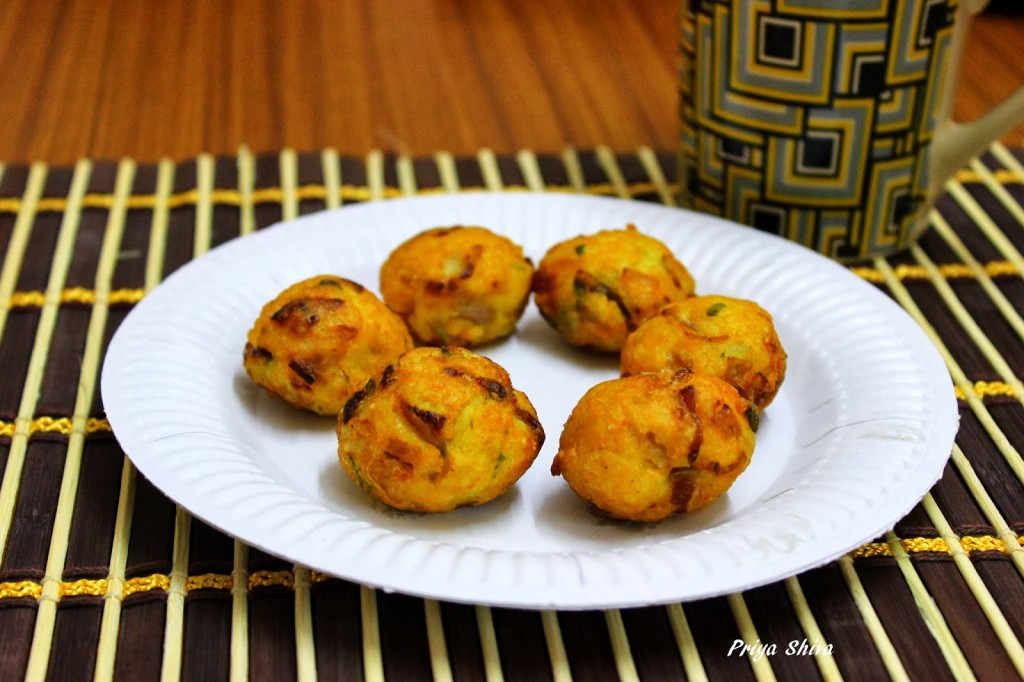 Ingredients:

Cooked Plain rice  – 2 cups  (mash it nicely with hands)
Rice Flour – 1 tbsp
Chopped Green chillies Chillies – 1 tbsp
1 Onion finely chopped
Coriander Leaves
Gram Flour/Besan – 3 tbsp
Chat Masala – 1/2 tsp
Turmeric powder – 1/4 tsp
Cooking Oil for deep frying
Salt as per taste
Asafoetida – a generous pinch
Cooking Oil for frying (I used canola oil)
Method:
1) Add onion, salt to taste, asafoetida, turmeric powder, chat masala, rice flour, green chillies, chopped coriander leaves along with cooked rice in a bowl and mix it well. You can add little water if you feel the batter is too thick.
2) Heat the paniyaram pan and add few drops of oil. Keep it on medium flame.
3) Drop small portions of the batter using a spoon. Turn the sides after few minutes and add few drops of oil. Fry till it turns golden brown.
4) Remove from the pan and drain the excess oil and serve it hot.
Serve it hot with some coconut chutney or tomato sauce.Tips:
for those who do not have a paniyaram pan, they can directly deep fry them in oil.
Yum