Its already hot in Chennai and one of the things which I enjoy in summer are these popsicles. Making your own popsicle always has an advantage as you can use real fruits and combine flavours of your liking. Watermelons have natural sweet and juicy fruit which makes it perfect for summer.
Ingredients:
Chopped watermelon – 3 cups ( de-seeded )
Lime juice – 2 tbsp
Sugar – 2 tbsp (optional)
Preparation:
1) Blend the watermelon with lime juice and sugar until smooth.
2) Pour the content into popsicle tray and freeze it for 6-7 hours.
3) Defrost for 5 minutes before removing the Popsicle from the tray and enjoy!!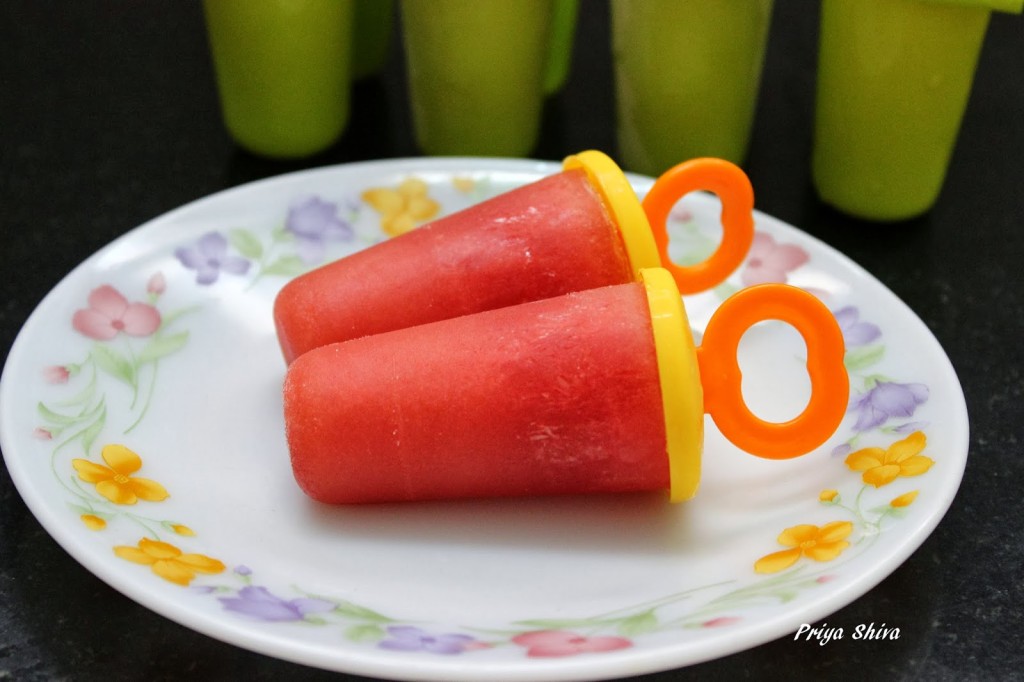 Yum