I love potatoes in any form and this is a simple and quick dish. Podimas is a popular stir-fry vegetable in South India and can be made with simple ingredients. It is usually served with some sambar/rasam and steamed rice in my household.
Ingredients:

Potatoes – 4
Finely chopped onion – 1/2 cup
Mustard seeds – 1 tsp
Urad dal/White lentil – 1/2 tsp
Turmeric powder – 1/2 tsp
Salt to taste
Cooking oil – 1 tbsp
Asafoetida – a pinch
Chopped Green chillies – 1 tbsp
Curry leaves – 1 sprig

Method:

1) Wash the potatoes and boil it till soft and cooked. Peel and mash it and keep it aside.
2) Heat a non-stick frying pan and add 1-2 tbsp oil. Add a pinch of asafoetida, mustard seeds and white lentil and saute.
3) When the mustard seeds crackle add onions and green chillies.
4) When onion turn golden brown add curry leaves and saute for few seconds.
5) Now add mashed potatoes and mix it well it for few minutes on low flame.
6) Now add turmeric powder and salt to taste and mix it well.


Transfer the content into a bowl and serve it hot with some rotis. You can also squeeze some lemon on top before serving.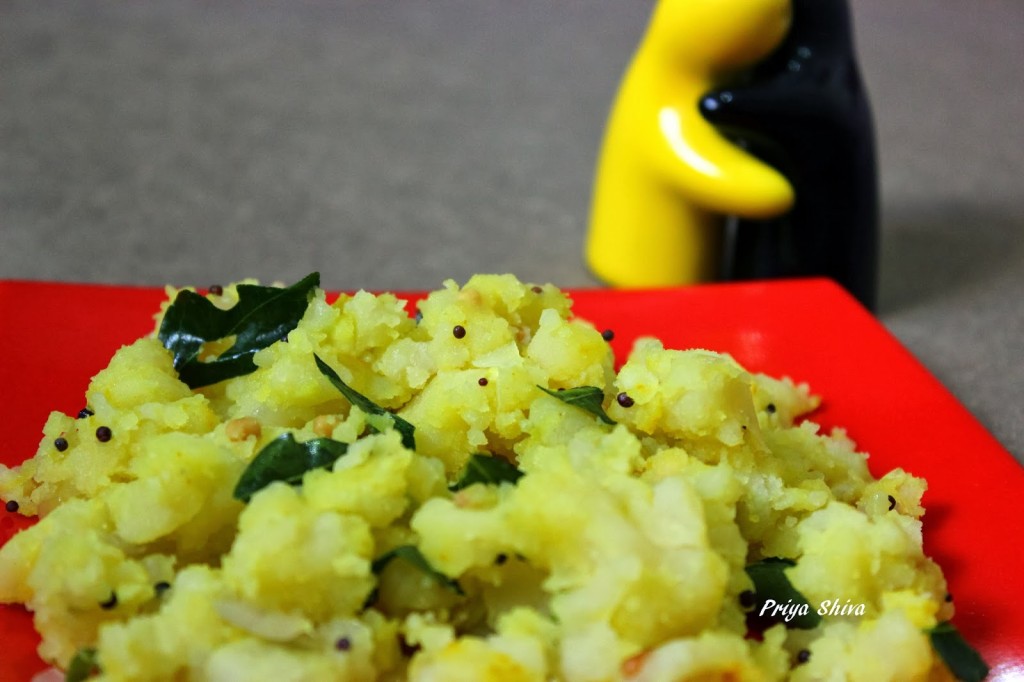 Yum