I love smoothies and made Black grapes and dates smoothie as thought of trying something new today.Dates are natural energy boosters as rich in iron and have natural sweetness. The grapes color itself is so appealing. So, I thought of combining it with some black grapes. So, sharing a recipe for a refreshing, healthy smoothie to start your day.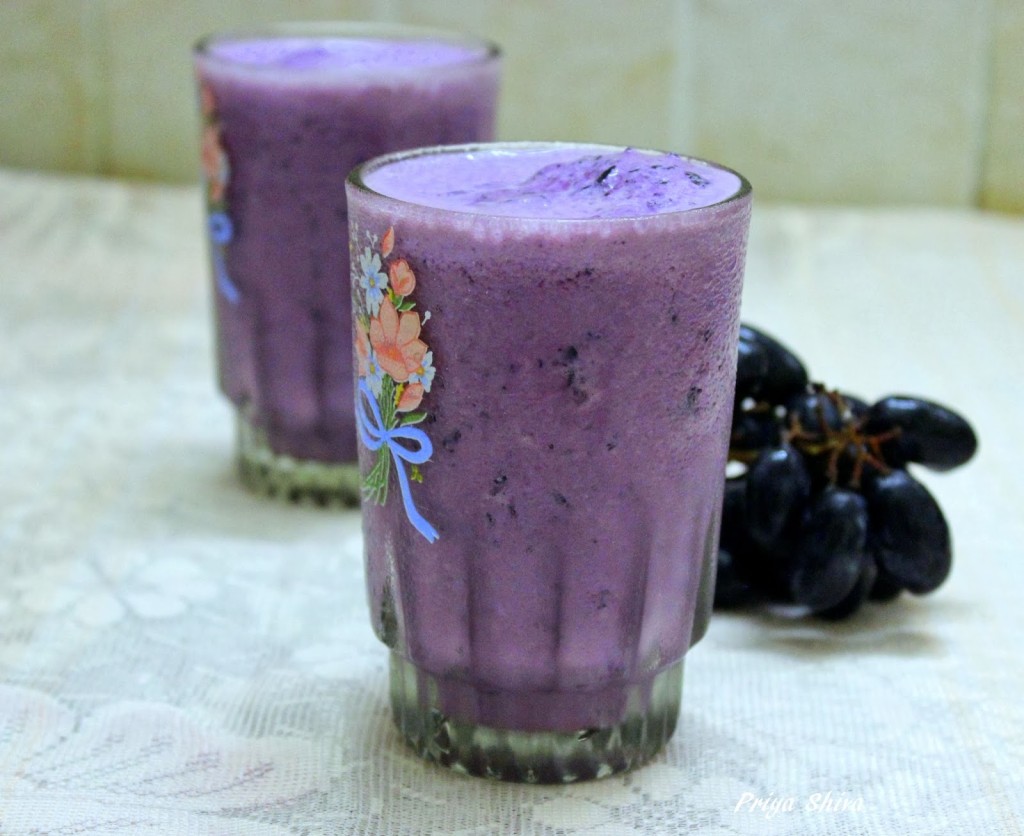 Black Grapes and Dates Smoothie
Author:
Prep time:
Cook time:
Total time:
make a healthy smoothie with black grapes and dates!
Ingredients
1 cup of black grapes (seedless)
1/2 cup dates (seedless)
2 tsp honey (optional)
2 cup skimmed milk
Instructions
Microwave dates in some milk for 1-2 minutes to make it soft.
Combine black grapes, dates, honey, milk in a blender and blitz it until smooth.
Transfer the content into container and refrigerate for few hours and enjoy!
Notes
You can adjust the sweetness according to your taste and even add sugar in place of honey. I usually refrigerate it for 1 hour and enjoy..
Yum