I got these lovely ripe papayas from my in-laws garden and wanted to make something good with it. So, I decided to try out a papaya jam with it and to my surprise it turned out to be really delicious. I love these quick jams which I can make in microwave without using any preservatives. You can make this delicious Papaya Apple jam in flat 15 minutes.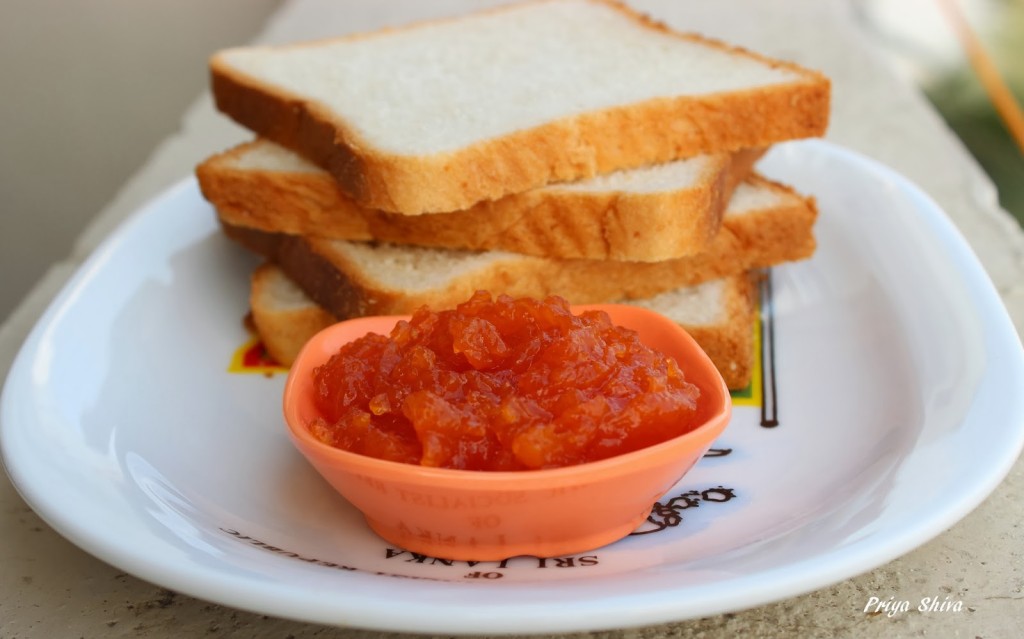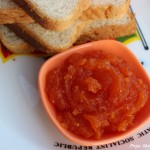 Microwave Papaya Apple Jam Recipe
Ingredients
Papaya - 300 gm

washed and chopped

Apple - 200gm

White sugar - 1 and 1/2 cup

Lemon Juice - 2 tbsp
Instructions
Microwave lemon for 15 seconds and remove the seeds before juicing it.

Wash and peel and grate the papaya into a a mixing bowl.

Now wash, peel and grate the apple and mix with grated papaya.

Add grated papaya and apple into a heatproof microwave-safe bowl. Add lemon juice and mix well.

Microwave for 5 minutes on high power.

Now add sugar and stir well.

Microwave for a further 5 minutes on high power or until jam reaches setting point (check notes).

Transfer the warm jam in sterilized containers and keep it sealed.

Once container is opened or used, refrigerate it.
Recipe Notes
Place a clean saucer in freezer for 5 minutes. To check if jam has reached setting point, place a small amount of jam onto a chilled saucer. Place into freezer for 2 minutes or until jam is at room temperature. Run your finger through jam and wrinkle and if jam stays in 2 separate portions, it's ready to be stored. If not, cook for a little longer and retest.
Always use clean and sterilized containers to store jam. Keep it in cool place or refrigerate. It stays good for 2-3 weeks. 
Use ripe papaya and apples to get the best results.
Yum