Apple pomegranate muffins are eggless, soft muffins made with whole wheat and crunchiness of walnuts. They are simply delicious with the goodness of fresh fruits. I enjoyed them for breakfast today and sharing the recipe..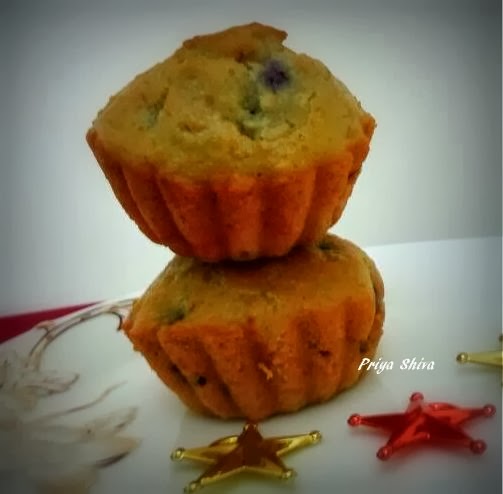 Serving – 10-12
Ingredients:
All purpose flour – 1 cup
Whole wheat flour – 1 cup
Milk – 1 cup
Pomegranate seeds – 1/2 cup
Grated apple – 1 cup
Lemon juice – 1 tbsp
Granulated Sugar – 3/4 cup
Chopped walnuts – 1 tbsp
Baking powder – 2 tsp
Salt – a pinch
Cooking oil – 3 tbsp ( I used Sunflower oil )
Method:
1) Sift all purpose flour, wheat flour and baking powder into a bowl.
2 ) Add the salt and sugar and mix it well. Now add grated apple, lemon juice, pomegranate, walnuts and mix it well.
3 ) Add milk and oil and mix everything.
4) Preheat oven at 200 C.
5) Grease the muffin cups with some oil evenly and add the batter to it. Make sure to fill each cup till 3/4 cup. 
6) Bake at same temperature for 20 minutes. Check after 20 minutes by inserting a toothpick at the center of the muffin. If it comes out clean, then your muffin is done or else continue baking for 5 more minutes and keep a watch on it.

Once it has cooled down, remove from the cup and enjoy!!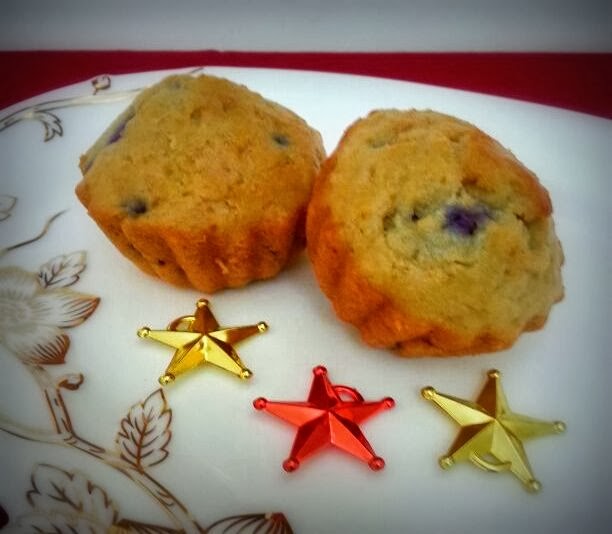 Yum