Winters are the best time to have some warm soup which is comforting and healthy. Tomato carrot soup is one of the easiest and tasty soup which even kids love to have any time as tomatoes and carrots are sweet and delicious. Tomatoes are a good source of Vitamins A, Vitamin C and potassium. Tomatoes are low in saturated fat, cholesterol, and calories and provide protection against high blood pressure, high cholesterol, and heart disease/strokes. Carrots are a very good source of Vitamin A which helps in improved vision, cancer prevention and anti-ageing. It also helps in keeping your skin beautiful and glowing. So, sharing a quick soup recipe and hope you enjoy it this winter with your family.
Ingredients:
2 Medium sized tomatoes
2 Medium sized carrots
1 medium sized onion
2-3 garlic cloves
Cumin powder – 1/2 tsp
Black pepper Powder – 1/2 tsp
Salt to taste
Butter/Ghee/Olive oil – 1 tsp
Method:
Add chopped onion, garlic, tomatoes and carrot in your mixer/blender and blitz it. Add butter in a pan and when its warm add the carrot-tomato paste and 2 cups of water. Boil it for 5 minutes on low flame and keep stirring in between to check its consistency. If you feel its too thick, add more water. Now add salt to taste, cumin powder, black pepper powder and mix well.
Serve it hot with some bread sticks or you can cut small pieces of toasted bread and serve with it.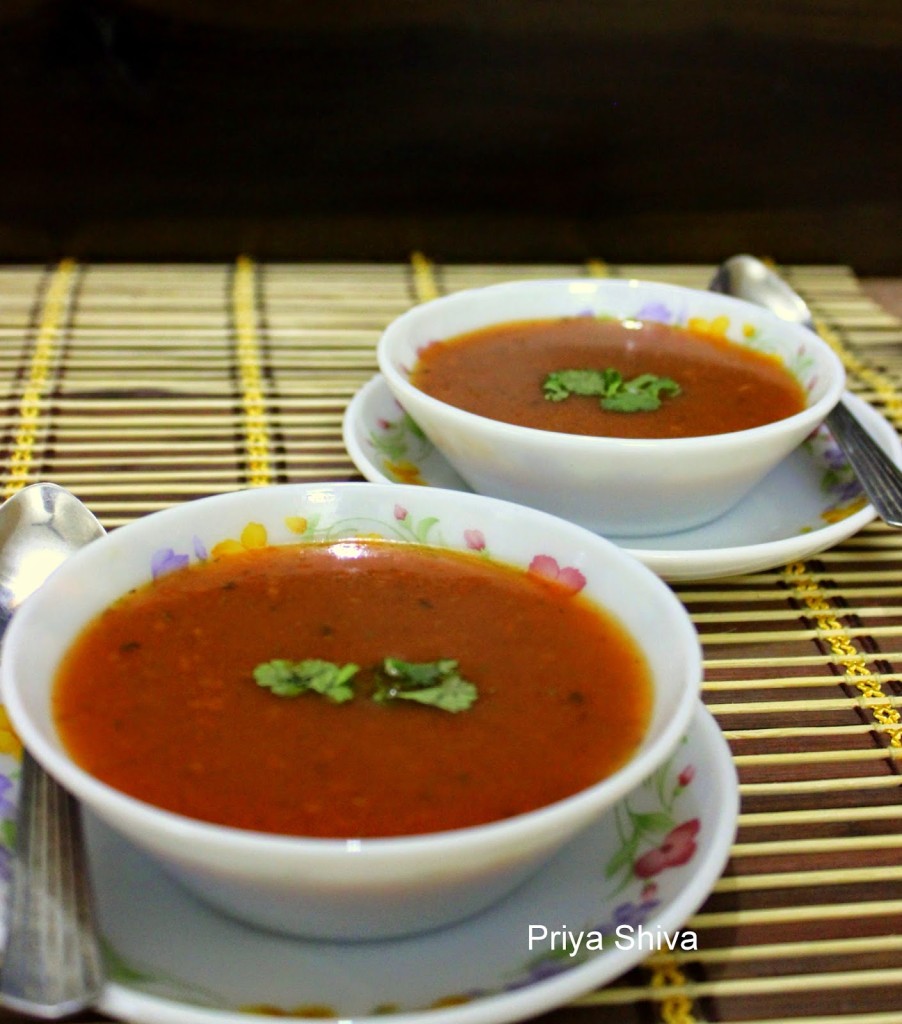 Yum