Paneer or cottage cheese is widely used all over the world for making curries, stuffings etc. Try making paneer parathas with paneer bhurji and you'll love it..
Some nutritional fact for Paneer/cottage cheese – Cottage cheese contains Vitamin D along with calcium and helpful in maintaining strong teeth and bones. It contains generous amount of proteins, fats, calcium, vitamins B complex and minerals which are very helpful for growing children.
Ingredients:
Whole Wheat Flour – 2 cups
Paneer Bhurji – Click here for recipe
Salt to taste
Ghee/Butter as per requirement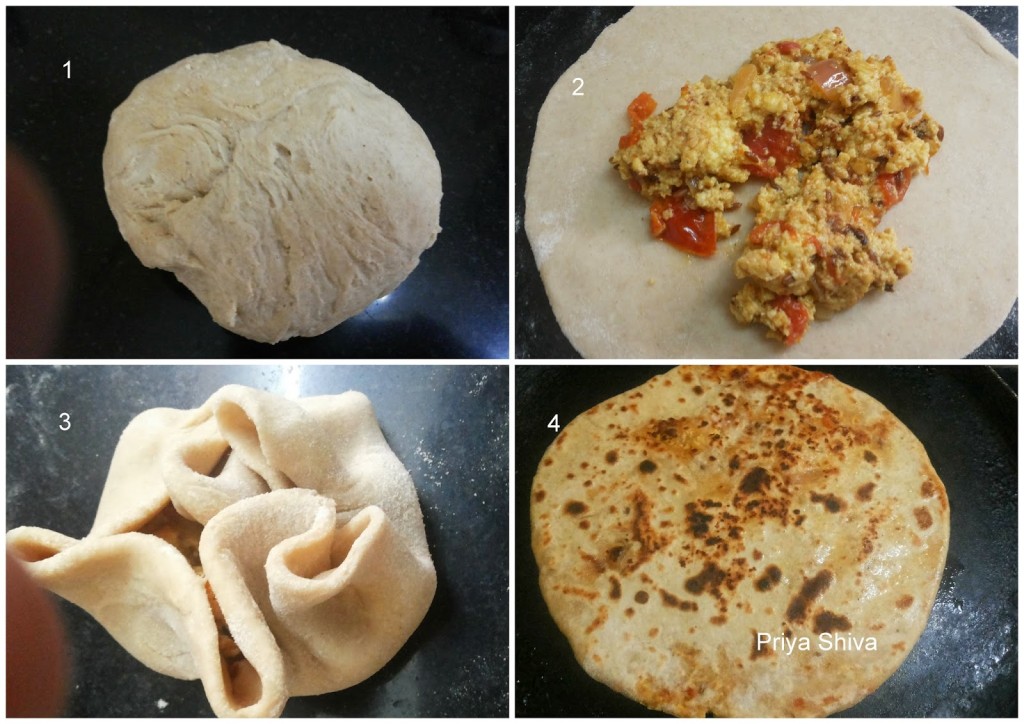 Method:
1) Keep Paneer bhurji ready in a bowl for filling.
2) Add whole wheat flour and salt in a separate bowl and knead it by adding little by little water to make a smooth dough. Roll it into medium sized balls and keep it aside.
3) Roll out a portion of dough using rolling pin and add the paneer bhurji filling into it. Now close it and roll out again using rolling pin into a round shape.
4) Cook this on a tawa/griddle on low heat by adding little ghee on both sides until the paratha turns golden brown on both sides.
Serve it hot with some plain yogurt and pickle.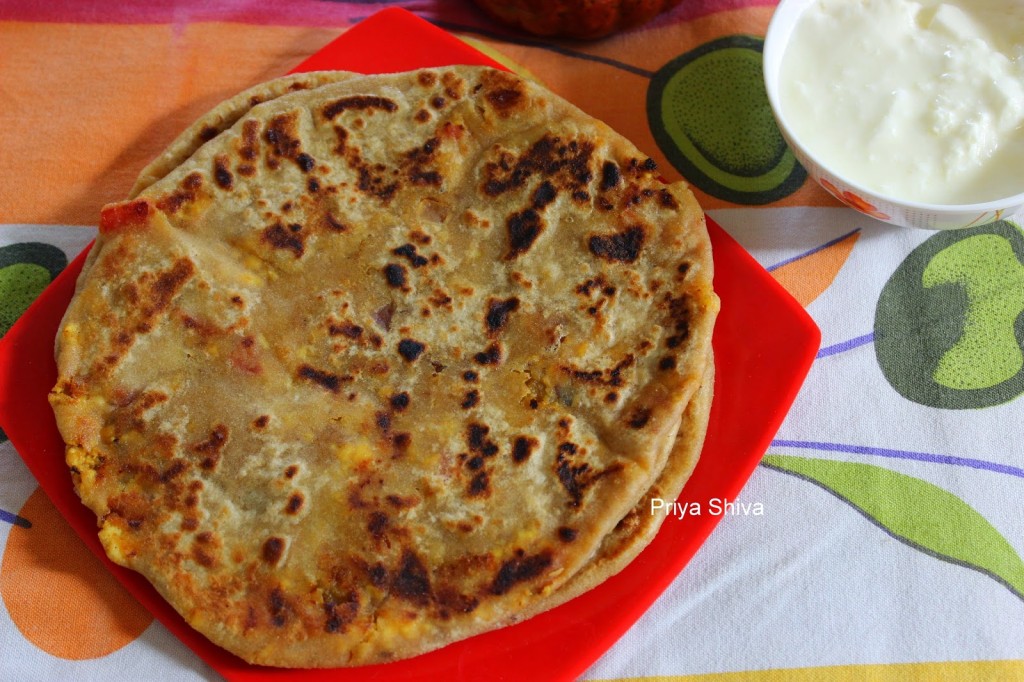 Yum