What do you do with just few leftover breads and dosa batter? Try this bread dosa by adding vegetables of your choice and you will love it. I have added some cabbage and bottle gourd to make it more healthy. You can even add grated carrots.
Bread – 2 slices (I used Whole Wheat bread)
Chopped bottle gourd – 1/4 cup
Turmeric powder – 1/2 tsp
1) Soak the bread in some water for few seconds and remove. Squeeze the water out of the bread and add it to the dosa batter.
2) Add cabbage, bottle gourd, dosa batter in your grinder and blitz it to make a paste.
3) Transfer in  a bowl, add salt and mix it well.
4) Heat some oil in a
small frying pan and
add cumin seeds. Once mustard
crackles, add chopped green chillies, a pinch of asafoetida and few curry leaves.
5) Add this
mixture to the
batter and mix it well.
6) Heat a
tawa, grease with oil. Check if the griddle is ready by sprinkling little water. If it gives an oozing sound, then the griddle is ready.
7) Scoop a ladle of the batter and spread to
a circular shape. Pour few drops of oil along the sides of the dosa.
Turn over
once it reaches golden colour. Remove the dosa when it is golden on both
sides.
Serve it hot with some chutney.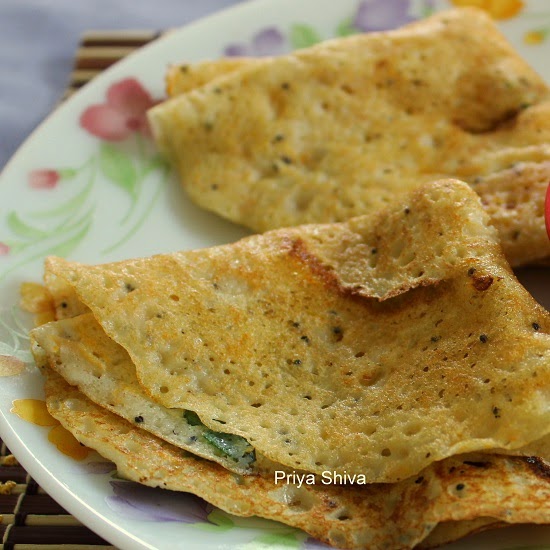 Yum