Snake gourd is a good vegetable to eat in summer as it is high in water content and has a cooling effect on body. It is also low calorie food and good for weight management. This is a quick dal which has the goodness of snake gourd and can be easily made in a pressure cooker. This dal goes well rice or roti.
Ingredients:
Arhar dal/Yellow lentil – 1/2 cup
Chopped snake gourd – 2 cups
Finely chopped onion – 1/2 cup
Finely chopped tomato – 1 cup
Curry leaves
Turmeric Powder – 1/4 tsp
Red chilly powder – 1/2 tsp
Garam Masala – 1/2 tsp
Mustard seeds – 1/2 tsp
Cumin seeds – 1/2 tsp
Oil- 1 tbsp
Asafoetida
Salt to taste
Method:
1) Soak the dal for 30 minutes after washing it nicely in a bowl.
2) Take a 3 liter pressure cooker and add oil in it. Once the oil gets warm, add cumin seeds, mustard seeds, asafoetida to it.
3) When the mustard seeds crackle add onion, curry leaves to it and fry it till it turns light brown
4) Now add tomatoes to it. Saute it for few minutes on low flame.
5) Add snake gourd, lentil and enough water to cover the whole mix.
5) Now add turmeric powder, garam masala, chilly powder and salt to taste and mix it well. Cover the cooker with its lid and give 2 whistles and the dish is ready. You can add more water if you feel its too thick.
Transfer it into a bowl and serve hot with roti or rice.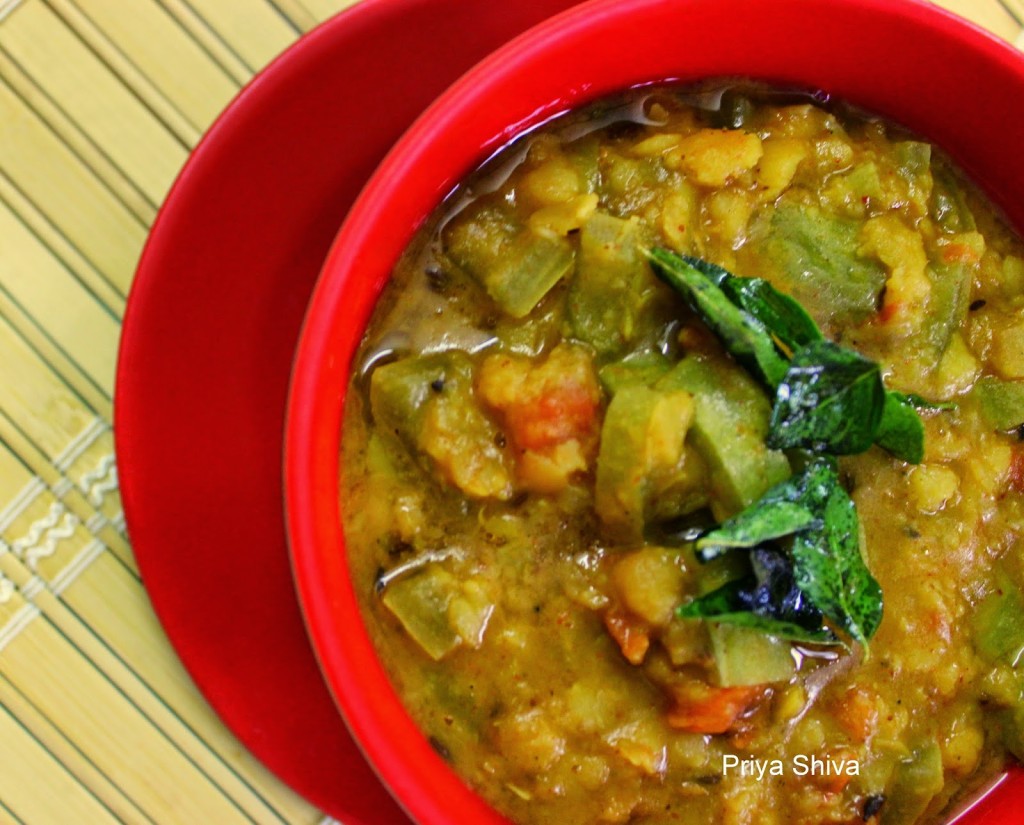 Yum