I love pickles! I also and love making pickles at home just like my mom or grandma.  I guess some habits just pass over from one generation to another :).. My husband bought these gooseberries few days back and I have been thinking of pickling them but could not get any time. Finally, I got the gooseberries out of refrigerator today and decided to make some instant pickle.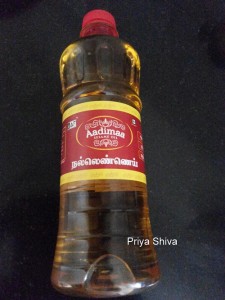 I also recently received Sesame oil sample from Aadimaa (Angammal Agro Foods) and wanted to use it for review. Sesame oil is widely used all over India for cooking. It is specially used in day-to-day cooking in South India for making dosa, seasoning, curry etc. Sesame oil is also very popular for its health benefits, skin and hair. I liked the product, packaging and Thank Aadimaa for sending the sample.
So, coming onto the recipe for this instant pickle. This is sweet and spicy pickle which goes really well with curd rice, stuffed parathas, theplas.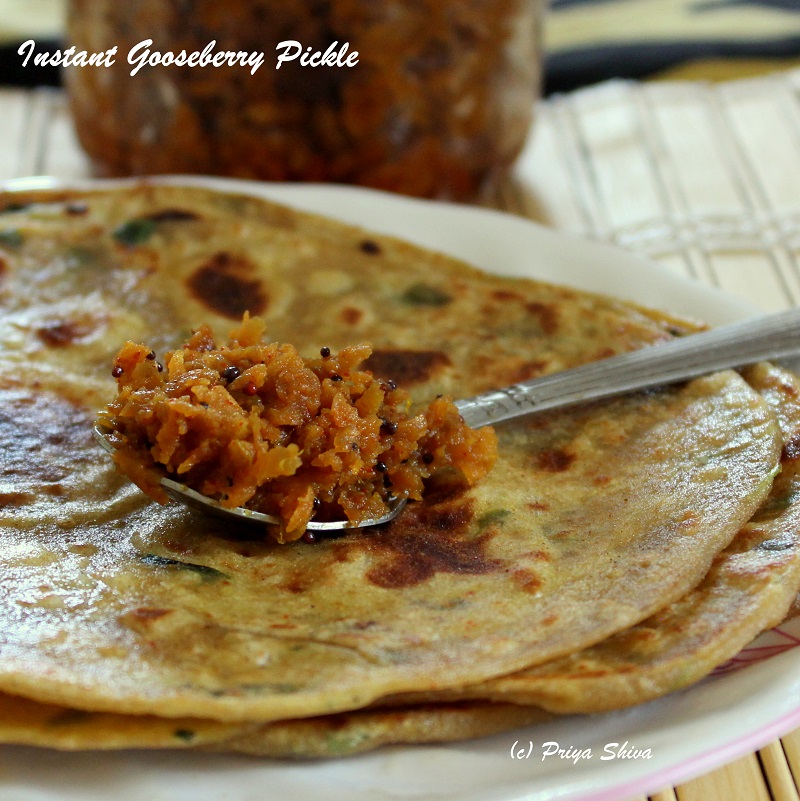 Nellikai Thokku / Gooseberry Instant Pickle / Grated Amla Pickle
Make delicious, instant pickle with some gooseberries!
Ingredients
Gooseberries / Nellikai - 20
Red chilli powder - 3 tbsp
Mustard seeds - 1 tbsp
Fenugreek seeds - 1 tsp
Turmeric powder - 1 tsp
Grated Jaggery - ⅓ cup
Asafoetida - a generous pinch
Salt to taste
Sesame Oil - ½ cup
Instructions
Dry roast fenugreek seeds for 2 minutes on low flame and when it cools down grind it to a fine powder.
Wash and wipe the gooseberries with a clean cloth. Scrape them and keep it aside.
Heat oil in a frying pan and add asafoetida and mustard seeds.
When mustard seeds crackle, add grated gooseberry and saute till they become soft.
Add turmeric powder, chilly powder, salt to taste, jaggery and mix well.
Keep stirring for few minutes till oil starts separating on the edges.
Once the pickle cools down completely, transfer it in an airtight container.
******** I received a free product but the opinion shared is mine after using the product*********
Yum