Matar paneer is a very popular North Indian Curry prepared with cottage cheese and fresh peas. The curry is cooked in tomato gravy and the addition of milk adds a nice, creamy flavor and texture to the curry. It is usually served with Indian flat bread but it can also be served with rice.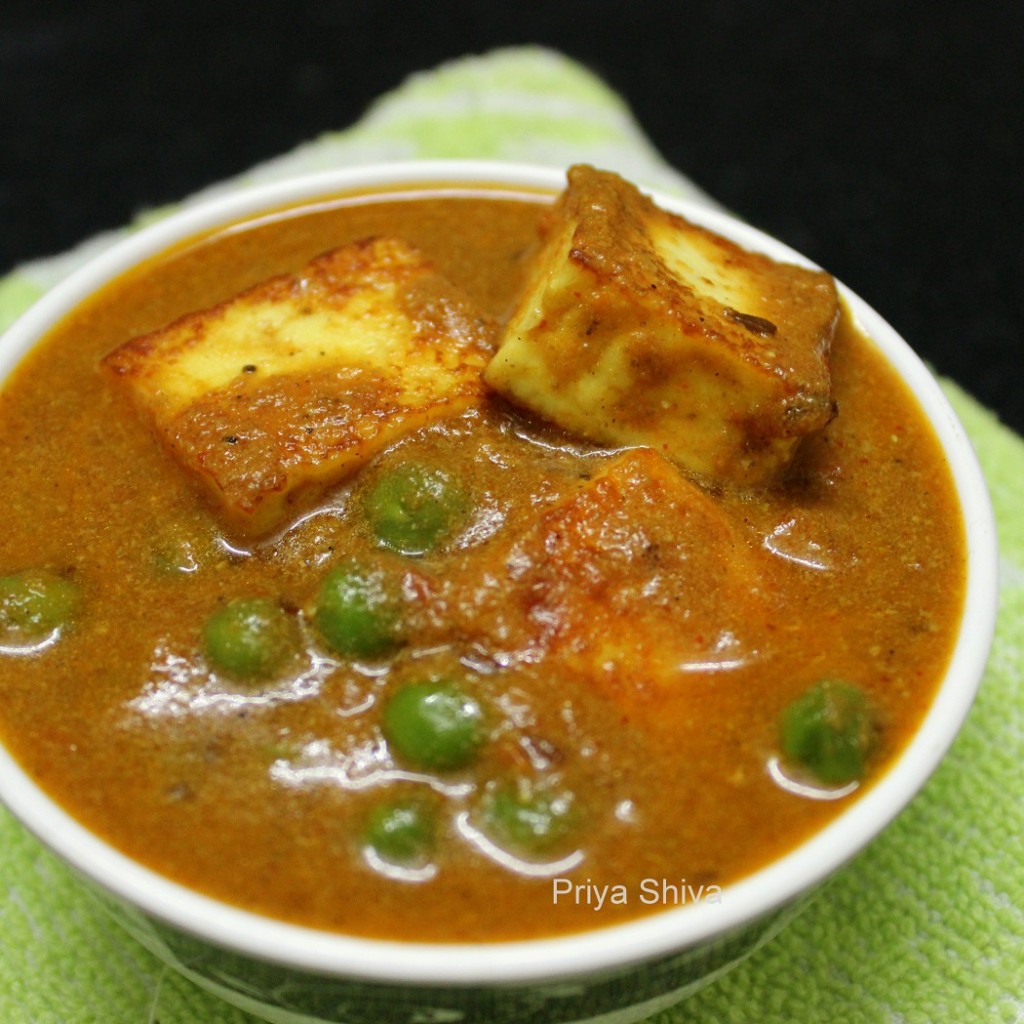 Ingredients:
Peas – 1 cup
Cottage cheese (paneer) – 100 gm
1 Onion (finely chopped)
2 tomatoes (finely chopped)
grated ginger – 1 tsp
Cumin seeds – 1 tsp
Garam masala – 1 tsp
Red chilly powder – 1 tsp
Turmeric Powder – 1/4 tsp
Cornflour – 1 tsp
Milk – 1/2 cup
salt to taste
Oil – 2 tbsp
Method:
1) Chop paneer in equal cubes. Heat a non-stick griddle/tawa and toast paneer cubes with little oil till they turn light brown on all sides. Keep this ready in a separate bowl.
2) Now take onion, tomatoes, ginger in a blender and blitz it to make a paste.
3) Mix cornflour in milk and keep it aside.
4) Boil fresh peas and keep it ready.
5) Add 1 tbsp of oil in a frying pan and when oil is warm, add cumin seeds and saute for few seconds. 
6) Now add onion tomato paste and saute for few minutes till oil separates from the gravy. 
7) Now add turmeric powder, garam masala, red chilly powder and salt and mix it well. 
8) Add paneer cubes, boiled peas and cook on low flame for 2 minutes. Add milk and mix well.  If you feel the the gravy is too thick add little water. Transfer into a bowl and serve it hot with tandoori roti, phulkas.
Yum